The Shimmy Shake – Berlin Burlesque School hosts a wide variety of exciting burlesque workshops. Each workshop is focused on a different style or skill, to cover all facets of burlesque performance.
 Whether you are interested in classic Bump and Grind, Costuming, Neo, Characterisation, Movement, Striptease or Styling, with our ever-changing roaster and exciting list of guest teachers we have something for everyone.
 The teachers of the academy are also able to offer special private classes for those wanting to hone existing skills or that prefer to start learning in a private environment.
 Mail shimmyshakeberlin@gmail.com  for any inquiries.
 *Our workshops are suited to all levels of fitness and experience.

Shimmy Shake Special Workshops
APRIL 2019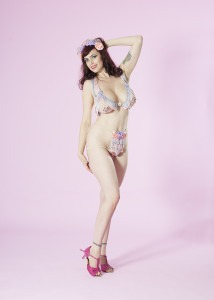 SATURDAY 06. APRIL
**Beginners Burlesque with La Viola Vixen**
12.00-14.00
Learn the basics of tease in our 90minute beginner workshop (incl. a 15 min warm-up start and 15 min stretching at the end)!
You will learn the tips for perfect pinup posing, classic burlesque dance moves, character basics, warm-up exercises and have a short burlesque history & costume discussion to get you started!
Time: 12.00-14.00
Price: 45€ per class
DEAL: Regular students 30€ or take advantage of our "Bring a Friend" deal and pay 30€ for each student!
Bring: Heels and clothing which are comfortable to dance in. Work out wear for example.
Level: Beginner
Studio: IMAGO Tanzstudio
Straßmannstraße 18
10249 Berlin
www.imago-tanzstudio.de
**BYO Drinks and snacks.**
**Limited places**
** Viola is also available for private sessions, email shimmyshakeberlin@gmail.com for more information! **