The Shimmy Shake Berlin Burlesque School hosts a wide variety of exciting burlesque classes. Each class is focused on a different style or skill, to cover all facets of burlesque performance. After each term students have the opportunity to perform the choreography they learned at our graduation event, the Shimmy Shake Show. Whether you are interested in classic Bump and Grind, Costuming, Neo, Characterisation, Movement, Striptease or Styling, with our ever-changing roster and exciting list of guest teachers we have something for everyone. The teachers of the school are also able to offer special private classes for those wanting to hone existing skills or that prefer to start learning in a private environment.
*Our classes are suited to all levels of fitness and experience.
SHIMMY SHAKE CLASSES
SHIMMY SHAKE – BERLIN BURLESQUE SCHOOL – Bringing the Ba Da Boom to Berlin!

SHIMMY SHAKE SCHOOL
We are now up and running with regular classes and monthly graduation events!
*Negative Test within 24 hours or Vaccine Pass required or recovery pass required.
*Class sizes remain very limited to maintain distance.
*The studio will be disinfected daily.
*Students must hand sanitise on arrival.
*Sick students will not be admitted to the studio, we kindly ask that you cancel if you have any cold or flu symptoms!
*We will record all names and addresses on arrival in case of any linked Covid 19 outbreaks.
*Please bring your own towel for stretching on.
With all that said! We are confident that everything is being done to ensure safety and now we cannot wait to dance with you again!!
Our first rotation of Term 3 classes will be taught by teachers, La Viola Vixen, La Loba Lucia & Dotti Moscati!
Our courses are now on 5-week teacher rotations and will be focused on building a routine which can be performed at our next graduation event!
Performing is completely optional and can be decided at a later time.
~DROP-IN CLASSES~
MONDAY
**18.30-19.30** LEVEL 1 with Dotti Moscati
DATES: Sept 6/13/20/27 & Oct 4
Beginner burlesque class focused on the basics of classic burlesque movements.
TUESDAY
**18.30-19.30** LEVEL 2 with La Viola Vixen
DATES: Sept 7/14/21/28 & Oct 5
Themed burlesque class focusing on particular skills & styles.
Bring: something comfortable to dance in, a towel, knee pads if you have them, heeled shoes, and water.
PRICES:
1 Class: 25€
4 Class Pass 75 €
6 Class Pass 110€
All of our Drop-in classes are suited to all levels of experience! Perfect for those wanting to try burlesque for the first time or more experienced performers and students who would like to learn some new skills.
**ACT CREATION COURSE with La Loba Lucia 19.30 – 21.00**
Want to make your own solo show? Or even work on a duo or trio number?
Viola will help you to create your own signature act or re-vamp an older act in this 6-week course! Focusing on choreography, character, theme, costume, music and styling, you will walk away with a polished solo number ready for stage. We recommend coming to class as prepared as possible for best results!
Day: TUESDAY
Sept 7/14/21/28 & Oct 5
Time: 19.30 – 21.00
Price: 100€ 4 class pass
40€ Drop-in (Min 3 to perform in show)
Language: English
Level: Open
Class Limit: 6
Bring: Pen and paper and anything you have for your show idea i.e music, costume, props etc.
Location: Imago Tanzstudio
Address: Straßmannstraße 18, 10249 Berlin – Friedrichshain
Mail: shimmyshakeberlin@gmail.com to register
**limited places**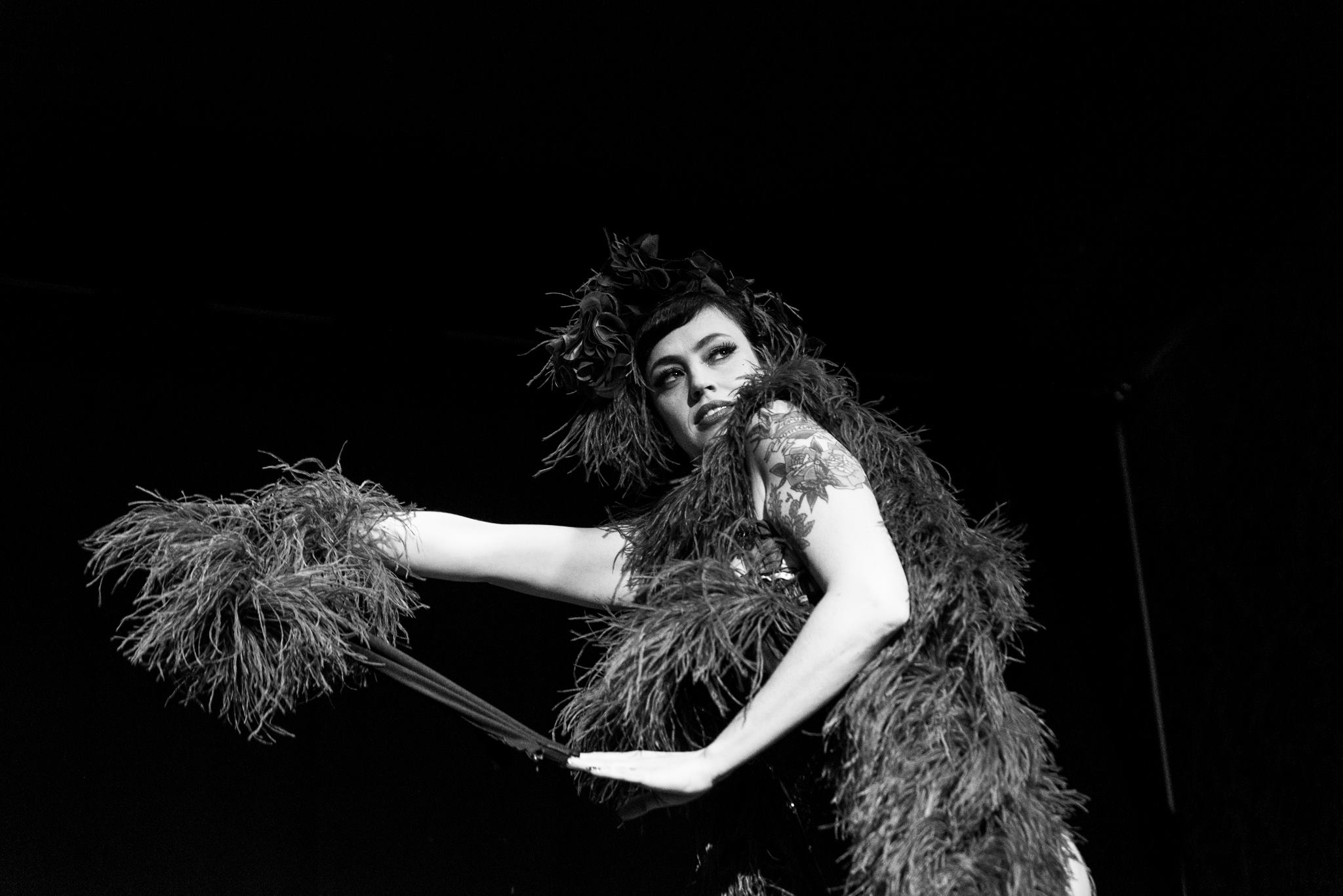 SHIMMY SKATERS!
*Beginner / Intermediate roller skating lessons from a Roller Derby grrrl Fonda Kaos!*
From August Shimmy Shake will be running weekly roller-skating classes in 6 week course blocks!
We now also have an undercover location so we will no longer be letting the weather stop us!
Fonda will be teaching how to:
*Fall safely
*Stop
*Start
*Basic skate techniques
*A variety of roller derby style skate techniques (non-contact).
Focus and learning of lessons will be adapted to the participants level in class.
Time: 10.30-12.00
Day: Friday
Bring: Your own skates and safety equipment.
Location:
Dry: Volkspark Friedrichshain
https://goo.gl/maps/b95vQhJNyHiu5B8H9
Wet: Schöneberg – We will email exact location.
An absolute minimum of wrist guards and knee pads. Helmet and elbow pads also very strongly advised!
Prices (suggested):
25€ Drop-In
75€ 4 class pass
110€ 6 class pass
(6 week class block recommended. If you cannot make it please give min 24hrs notice.)
Email shimmyshakeberlin@gmail.com to register.
Fonda has 9 years playing roller derby for London and Berlin. Various skating performances including music videos and the London Olympic Opening Ceremony.
*Lessons are at skaters own risk!
Join this group for updates:
https://www.facebook.com/groups/2913431935642166
Location: Imago Tanzstudio
Address: Straßmannstraße 18, 10249 Berlin – Friedrichshain
Mail: shimmyshakeberlin@gmail.com to register
**limited places**
COME SHIMMY WITH US!!
Viola & Co xo