Die "Shimmy Shake Berlin Burlesque School" bietet eine breite Auswahl aufregender Workshops. Jeder Workshop hat den Schwerpunkt auf einem anderen Stil, oder einer anderen Fertigkeit, um alle Facetten der burlesque Kunst abzudecken.
Ob du Interesse hast an klassischem Bump und Grind, Kostümierung, Neo Burlesque, Charakterentwicklung, Bewegungstechniken, Striptease oder Styling, mit unserem wechselnden Team und Gastlehrer ist für alle etwas dabei!
Unsere Team bietet auch Privatunterricht für alle, die bereits bestehende Fertigkeiten verfeinern wollen, oder die eine privaten Umgebung für die ersten Schritte bevorzugen.
Bei Rückfragen schickt eine Mail an shimmyshakeberlin@gmail.com 
*Unsere Kurse sind für alle Fitness-Levels und Erfahrungen geeignet.

Shimmy Shake Special Guests Workshops
Oktober 2017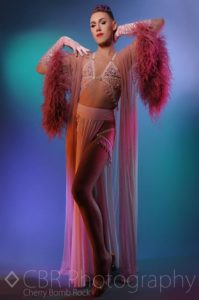 SUNDAY OCTOBER 8th
**Tease with Tom Harlow**
Time: 2.15-3.45pm
In the first hour we will focus on looking at techniques used in burlesque such as isolation movements, walking, posing and some bump & grind technique also. This hour also looks at how to hit flattering angles for the stage and in photos. Tom uses his body as an example and demonstrates how he modifies his own body to hit more flattering angles and showcase his favourite features. Tom uses his dance training as a basis for this but you don't need to be a dancer to understand the class as all will be explained. After the 1st hour we will then have a 30mins to use some of the  techniques learnt in some basic choreography and also freedom to improvise too.
*no actual stripping or removal of clothes will take place during the class except the removal of the shirt/spare bra which will be worn over your clothing*
Who is Tom Harlow?
Tom Harlow is an international male burlesque performer, cabaret singer and MC who is based in Glasgow, Scotland. Tom is well known on the UK burlesque and cabaret scene and has been performing since December 2010. Since then he has travelled to perform as far as Bangkok, Paris and Amsterdam.  He was recently crowned Amsteram King of Boylesque, nominated for Best British Boylesque and voted in the Top 20 UK Burlesque performers of 2016. Tom Harlow is known for his classic striptease with a male twist, bump and grind as well as his unique blend of showtunes & FILTH! Prior to performing Tom trained in dance, musical theatre and some classical training gaining an NC in dance, HNC in Musical Theatre and an Advance diploma in physical theatre.
Please bring:
*Comfortable clothing that you can easily move in.
*High heels that you feel comfortable to dance in.
*bottle of water (Feel free to bring along any props or costume pieces you may want help with also)
Price: 45€
30€ if you bring a friend!
Class is open to men & women
** Tom is also available for private sessions, email shimmyshakeberlin@gmail.com for more information! **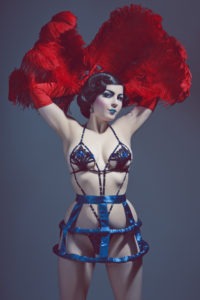 SONNTAG 8. OKTOBER 8th
** Special workshop with Betty Q **
16.00-17.30: Story telling in burlesque with Betty Q
With her theater experience, Betty will give you methods to get your burlesque act a narrative form… So you have your audience's attention till the last second of your act. So it has its punch line… You don't need to bring anything to this class but a pen, a notebook and your open mind!

Preis: 45€
Location: Boogaloo Dance & Tattoo Studio
Addresse: Gryphiusstrasse 21, 10245 Berlin – Friedrichshain
Niveau: Open
Email shimmyshakeberlin@gmail.com zum registrieren
**begrenzte Plätze**
** Betty is also available for private sessions, email shimmyshakeberlin@gmail.com for more information! **